Evogen Aminoject BCAA:
Evogen Aminoject BCAA Ultimate Clean BCAA Recovery Catalyst with Bioferm-QA Amino Acids. Evogen Aminoject has always set the best standard for the quality of amino acids, ultra-clean and pure fermented sources. We were the first to introduce our fermented branch chain amino acids to the market, along with our non-stimulant pre-workout powerhouse EVP. We maintain this quality across all of our products seven years later, including our latest launch, the Evogen Aminoject. This wonderfully flavoured formula is packed with not only PCA but also glutamine and betaine. Would you expect anything less from Pro Creator® Honey Rambot? In addition, Aminojet has developed a new type of BCAA with the introduction of Evogen AminoJect. Feel the difference in AminoJect.
Repair 

Endurance 

Recovery
6 Grams Of Fermented L-Leucine, L-Isoleucine and L-Valine:
BCAAs have become a "compulsion" for a severe lifter for only one reason: They work. However, to reduce muscle soreness and significantly affect a quick recovery, you need to have enough. That is why the use of large amounts of Evogen Aminoject 6g of fermented l-leucine, l-isoleucine and l- valine ensures proper stimulation of protein synthesis and inhibits catabolic processes in your body time you serve it. In addition, you work hard for your muscle gains, which is why the Evogen AminoJect should be a staple in your in-house training arsenal when trying to maximize lean gains and counteract muscle loss while shredding.
5 Grams Of Fermented L-Glutamine:
While most intra-workout amino acid products only contain 1-2 grams, AminoJet uses a total of 5 grams. In addition, Evogen Aminoject has always used the pure form of L-glutamine as quality assurance.
1 Gram Of Betaine Anhydrous:
This naturally derived beet derivative has strong medical support among sports makers. This is done by supporting the self-formation of your body, which directly affects performance enhancement, i.e. in rep frustration, the overall work done. Etc. Muscles with vital electrolyte compounds included in the formula.
1 Gram Of Citrulline Malate:
This powerful performance enhancement is a "must-have" in any intra-workout formula. This is because the ammonia produced by the breakdown of BCAAs in working muscles helps replenish waste products. It also helps provide ATP to the muscles working through the Kreb's cycle to provide additional "motivation" during your training sessions.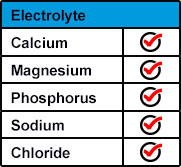 AminoJect Electrolyte Complex – 
The most effective cycle of this formula is a revolutionary electrolyte synthesis. This full-spectrum integration is designed explicitly for hard-working bodybuilders to improve muscle performance and integrity. Electrolytes play an essential role in maintaining water balance throughout the body and facilitating the function of motor neurons. In addition to the Evogen Aminoject formula, there is likely to be a compromise as you increase the size of your workouts.
When it comes to (BCAAs)branch chain amino acids, there are two different production processes. The first enzyme is called fermentation, and the second is chemical extraction. 
The enzymatic fermentation typically uses vegetable sources such as corn and enzymes in several steps; various free-form amino acids are produced. This process appeared to support the growing demand for quality amino acid drugs for many medical infusion therapists in Japan.
Evogen Aminoject Ingredients:
Salt, Citric Acid, Malic Acid, Natural & Artificial Flavour, Red Beet, Silica, Sucralose
Evogen Aminoject Usage:
Take one scoop (provided) with 300 ml to 350ml. of water (adjust for taste preferences).